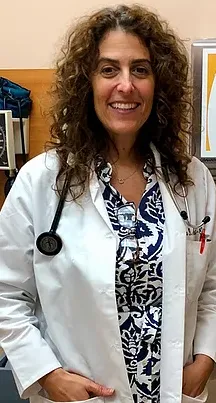 Samantha Anderson, PA-C.
---
Specialist in Internal Medicine
Board Certified
New Providence Internal Medicine Associates
571 Central Avenue, Suite 112
New Providence, NJ 07974
Phone: 908-464-7300
Fax: 908-464-7350
Education
Rutgers University
New Brunswick, NJ
Graduated: 1992
University of Medicine & Dentistry, NJ Camden, NJ
Graduated: 1998
Internship
University of Medicine & Dentistry, NJ New Brunswick, NJ
"Samantha Anderson is very kind & patient and, probably most important--extremely thorough in her care and proposed treatments."
"Samantha is wonderful. She spends time explaining everything and makes you feel very comfortable and important!"